Sycamore Springs Park
Getaway and escape the daily routine at Sycamore Springs, a family-friendly park in Southern Indiana.
Sycamore Springs Park is Now
Closed For the Season
Also known as Cousins Camp or Grandkids Camp…whatever your call your camp, the kids will call it FUN!
Gather the grandkids and plan a fun camping experience filled with activities, laughs, and great family time.  The park is perfect for your camp!
We offer discounted weekday rates Sunday through Thursday, allowing for one to five-night camps.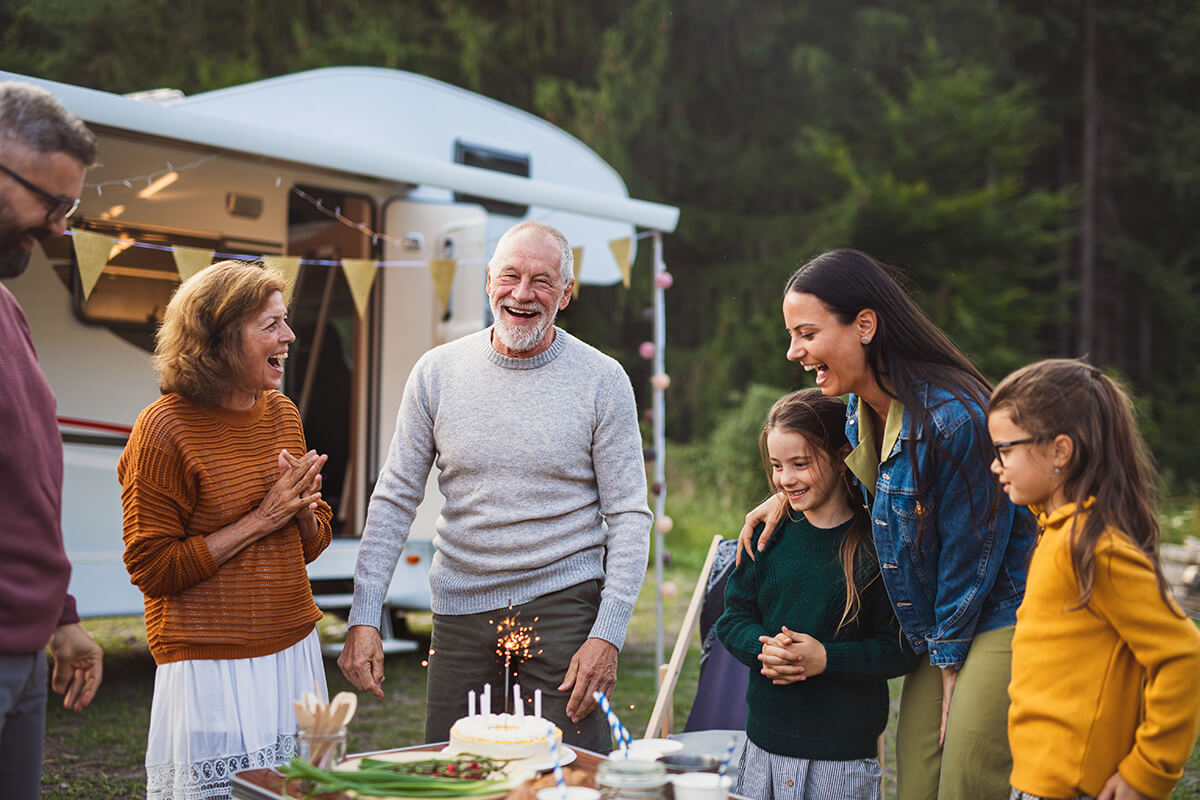 Family-Friendly Camping and More!
Sycamore Springs Park is a family-friendly campground and park located in English, Indiana. Enjoy nature and take in the sights of Deer Lake, High Bridge Trail, Little Blue River and various playgrounds, and much more. Come explore our unique scenery while making memories with your family. Our park offers many amenities, including:
Unique Hiking Trails
Playgrounds for Children
Modern Restrooms
Pull-Through RV Sites with 30/50-amp electric
Full hookup Sites (water, 30/50-amp, and sewage)
Cabins (Traditional and Camping)
Ponds for Fishing
River Access for Kayaking (early spring)

The Chapel at Sycamore Springs

(available for rent)
Free Shelter houses
Primitive and Electric Tent Camping
Is it your first time at Sycamore Springs Park? We've got you covered with everything you need to know about our park in a First Time Visitor's Guide. Click here to check it out!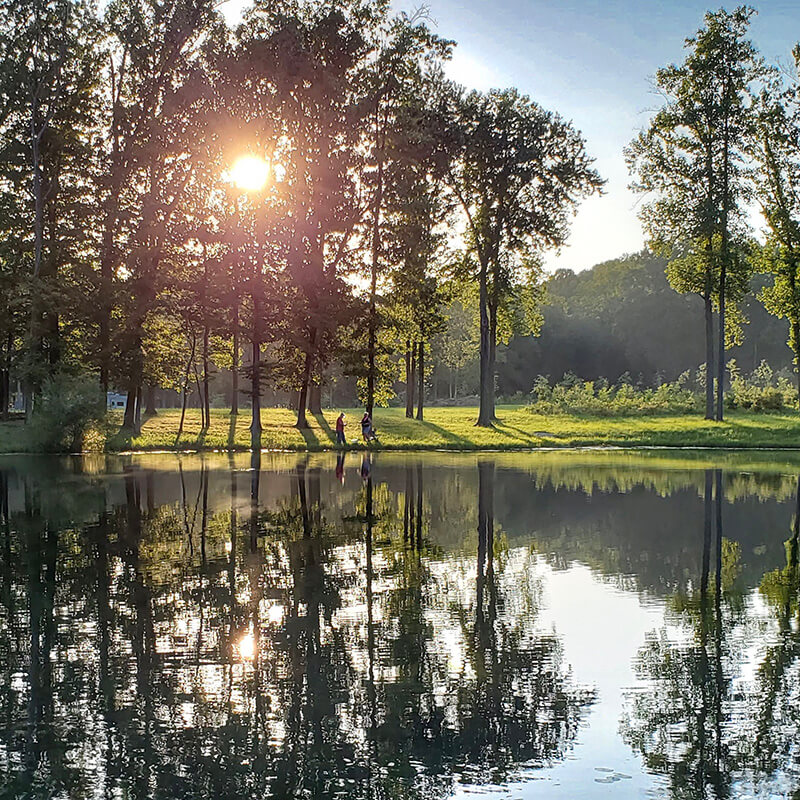 Discounted Rates Monday through Thursday
Free Firewood available for campers
Family-friendly with no alcohol allowed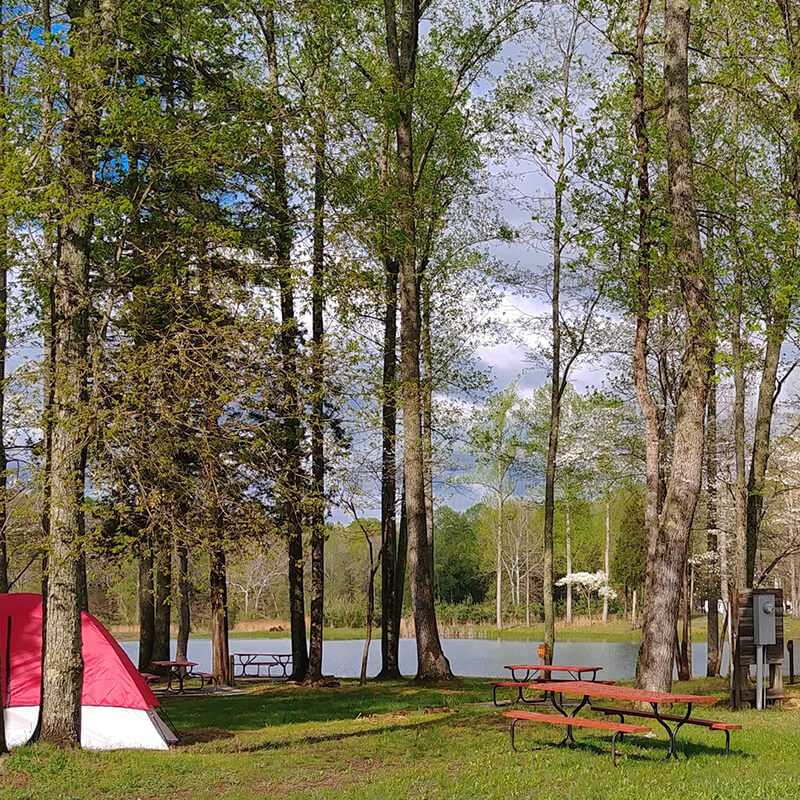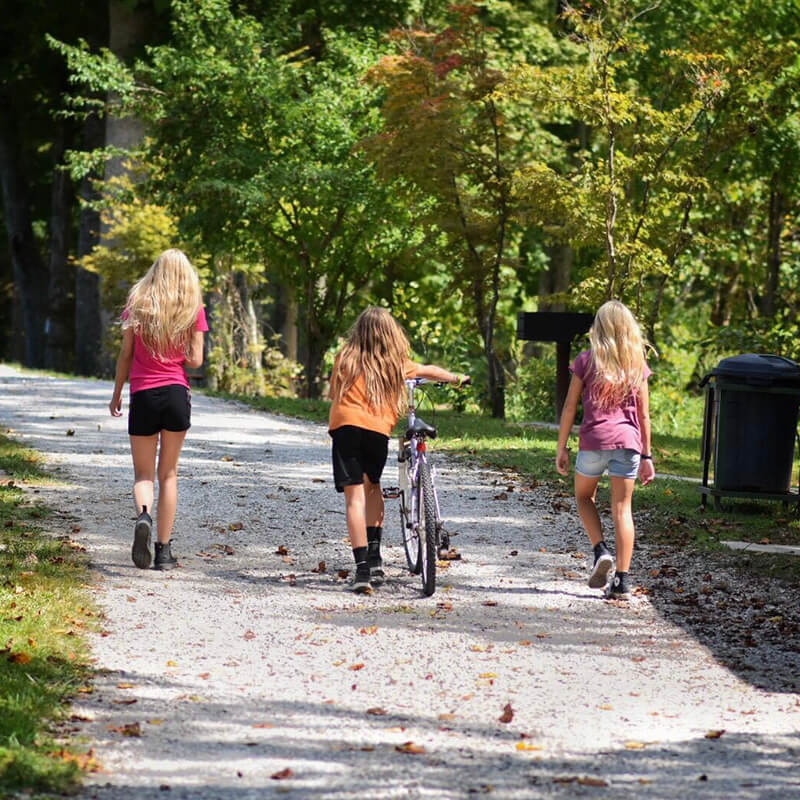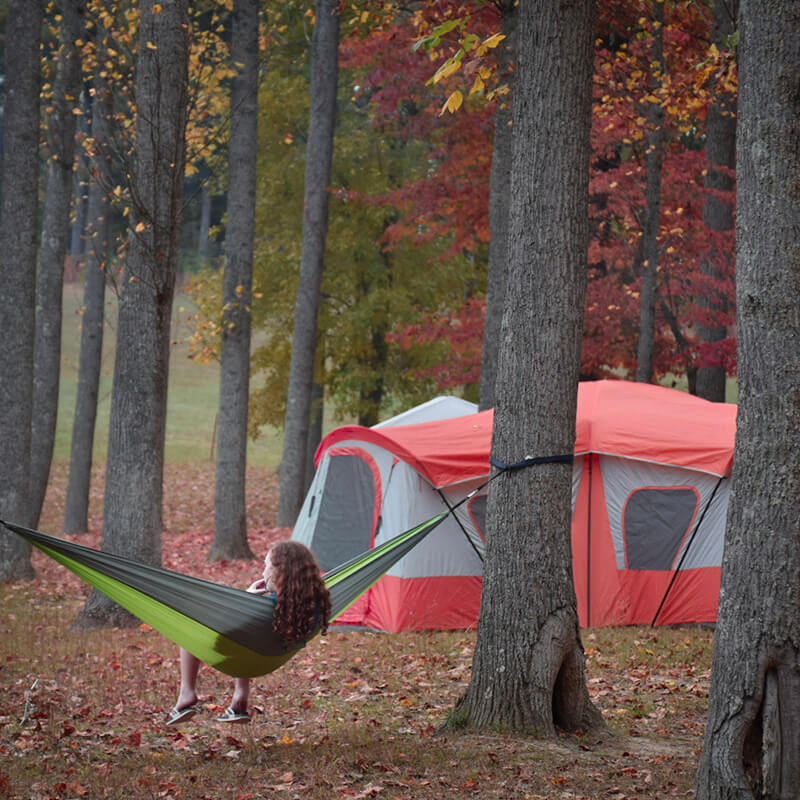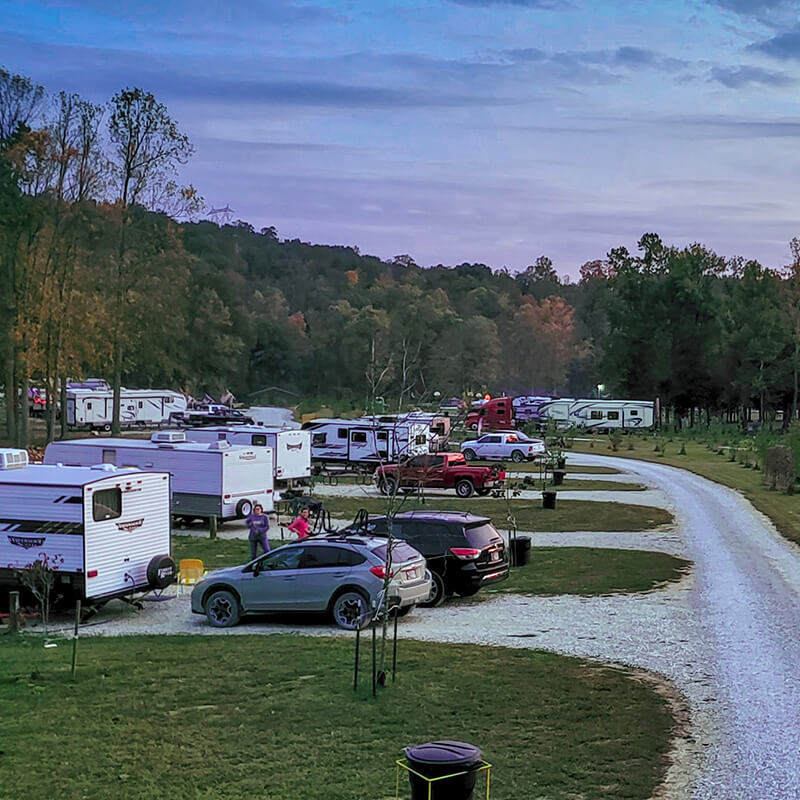 Sycamore Springs Park Reviews
This place is amazing! Not only is there all the natural beauty but they have so much for the perfect place to camp out with the family! so many different playgrounds for the kids. So many picnic tables, shelter houses, restrooms, etc.. Clean, well organized and many things to explore. Can't say enough with how impressed I was.
Just spent 3 nights there and it was great! Free firewood, tons of things for the kids to do, friendly staff, super clean, quiet… very likely we will come back! We even got to enjoy some live entertainment the first night.
Sycamore Springs is such a great place to spend a weekend away from home. There's so much to do and see at the campgrounds. Also has nice clean and heated bathrooms and showers. Very nice and peaceful place to camp. My family and I will definitely be back!
We camped here over the summer and it has become our very favorite camping spot! The staff and other campers were SO friendly, and my kids have been begging to go back since we packed the car to leave! Very clean, a ton of well maintained play areas, beautiful and quiet tent camping spots and easily accessible free firewood were all perks we enjoyed! We can't wait for the spring to go back!
This is a great clean camp ground. I wish we would have found it years ago. No alcohol allowed, the greatest shower rooms I've ever seen, and a beautiful church on site. There are animals to pet and way more than I could describe. Just a great place for friends and family.
We love love love this park. Most peaceful and beautiful place to camp and enjoy relaxation!!
This was our first time camping here and we absolutely loved it! It's a great family-friendly place. It was nice and peaceful. The kids loved that there are tons of playgrounds for them. We will definitely be back soon!
We had an amazing time! Campground was clean and quiet! They had a huge amount of playgrounds for our little one to enjoy! We will definitely be back this summer. Can't wait!! You should come here, you won't regret the beautiful views and peace and quiet.
The scenery is extraordinary and truly breathtaking with the ponds, valleys, and tree landscape, especially in the fall. The firewood is free, the restrooms are SO clean, and there are small houses for children's play as well as playgrounds. Sycamore doesn't allow alcohol, so it tends to be quieter and more peaceful than other campgrounds. Can't wait to be back next month!