Weddings
Create memories of your special day
that will last a lifetime
your one-of-a-kind wedding event
Sycamore Springs Offers A Chapel Wedding in a Park Setting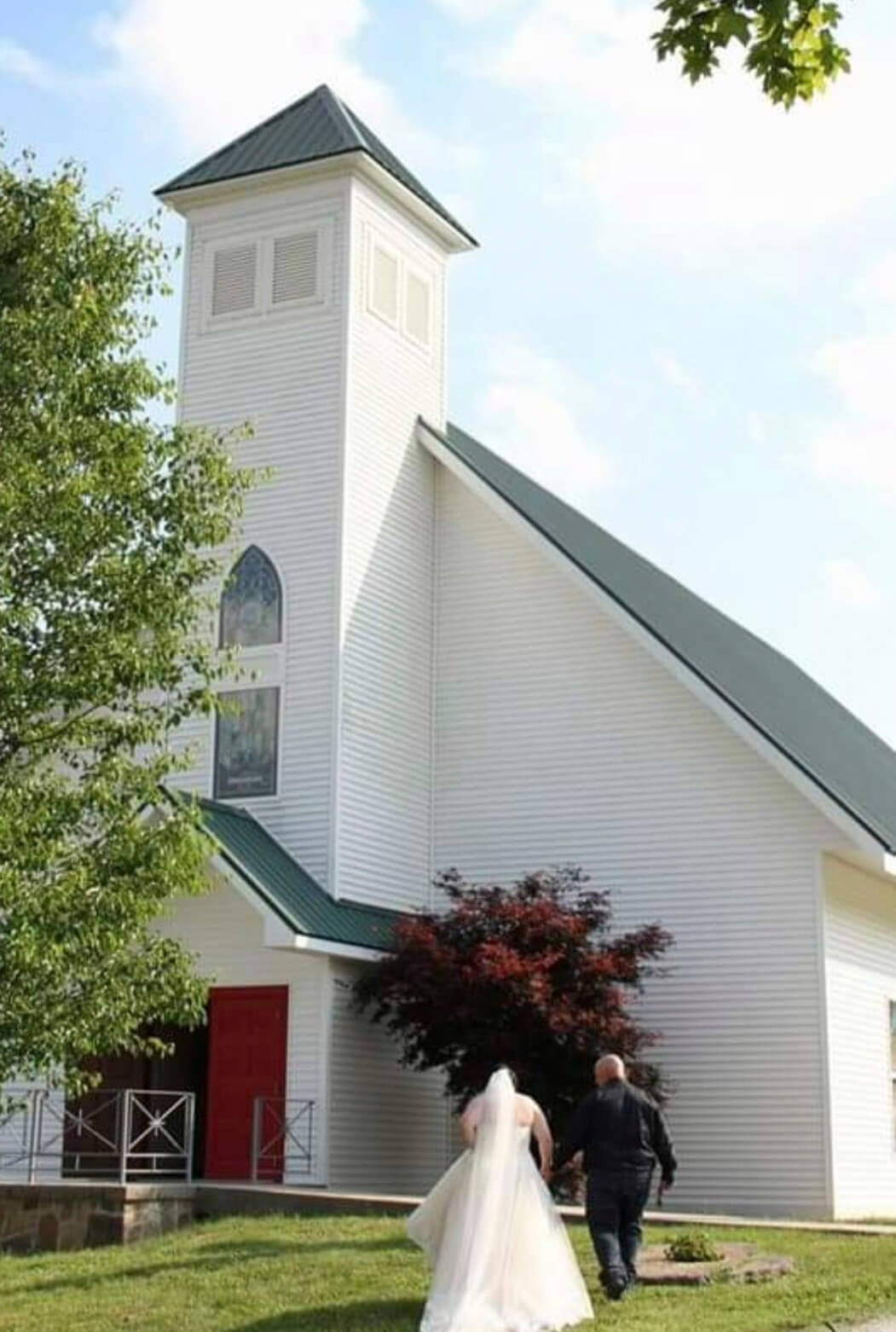 Nestled away from the hustle and bustle of everyday life, Sycamore Springs Park provides you with a unique piece of nature for the day, weekend, or week.
The Chapel
The Wedding Chapel at Sycamore Springs offers you a chapel wedding in a park setting. The beautifully decorated chapel has stained glass windows, vaulted wooden ceilings, a piano, an organ, and padded pews that seat approximately 140. The church is handicap accessible.
Extras include a bride and groom dressing area and a video/photography booth with a one-way screen on the balcony.
The Reception
A shelter house is located directly behind the Chapel. It has a stage area and seating for approximately 120 and is made available at no additional charge upon reservation of the Chapel.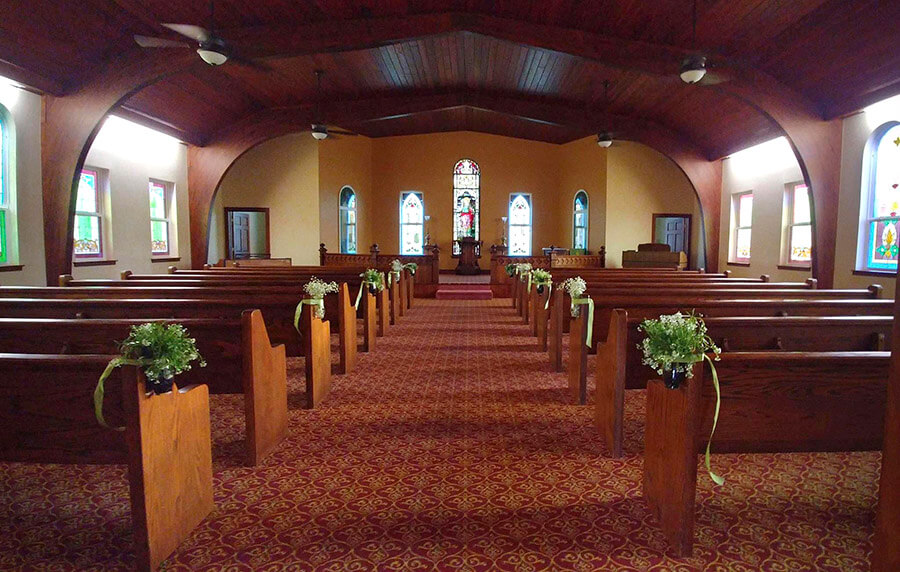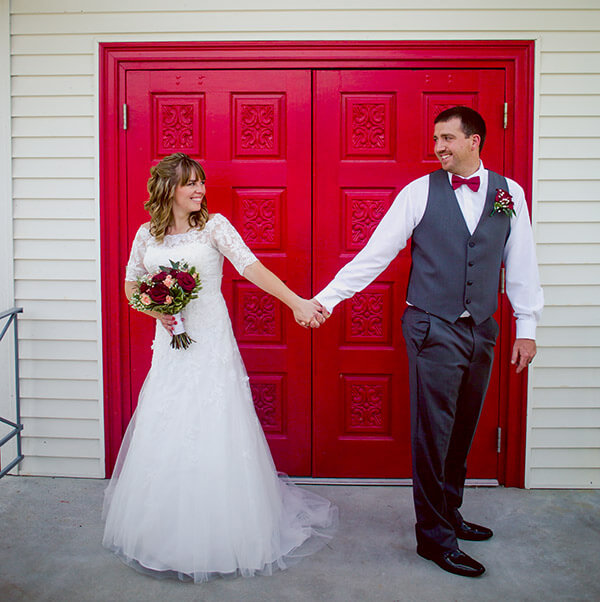 Frequently Asked Questions
When can I book?
Any time! Call us at (812) 338-3846 to schedule your wedding event. But don't delay; dates book fast!
Chapel use is from 8:30 am to 8:30 pm. April through October.
Park closes at 8:30, so all decorations, food, family, and guests must be offsite before closing.
Do you give refunds?
Refunds are given three or more months in advance
Are there things that aren't permitted?
Some things are not permitted to provide a family-friendly, safe environment. Alcohol is not allowed. Please make sure all guests are aware of this. Rice and birdseed are not allowed inside or out. Bubbles are welcome outside only.