Cabins at
Sycamore Springs Park
Furnished or Unfurnished Options
Ready to get Outdoors?
At Sycamore Springs Park, we have NEW rental cabins to enjoy!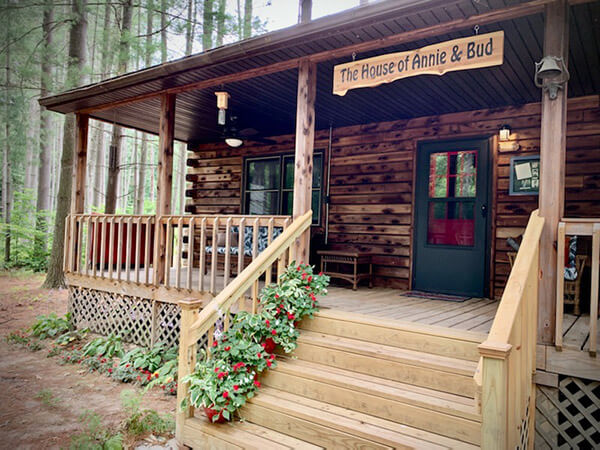 The House of Annie and Bud cabin is fully furnished and sleeps 8. This cabin includes all the necessities, no need to pack up the house, it's already here! Located on the streamside of our park with 2 bedrooms.  Includes full access and use of the park.
Fully furnished
Riverside
2-day stay minimum
Sleeps 8
Beds include: 1 King, 1 Queen,  1 daybed/trundle, and 2 Twin beds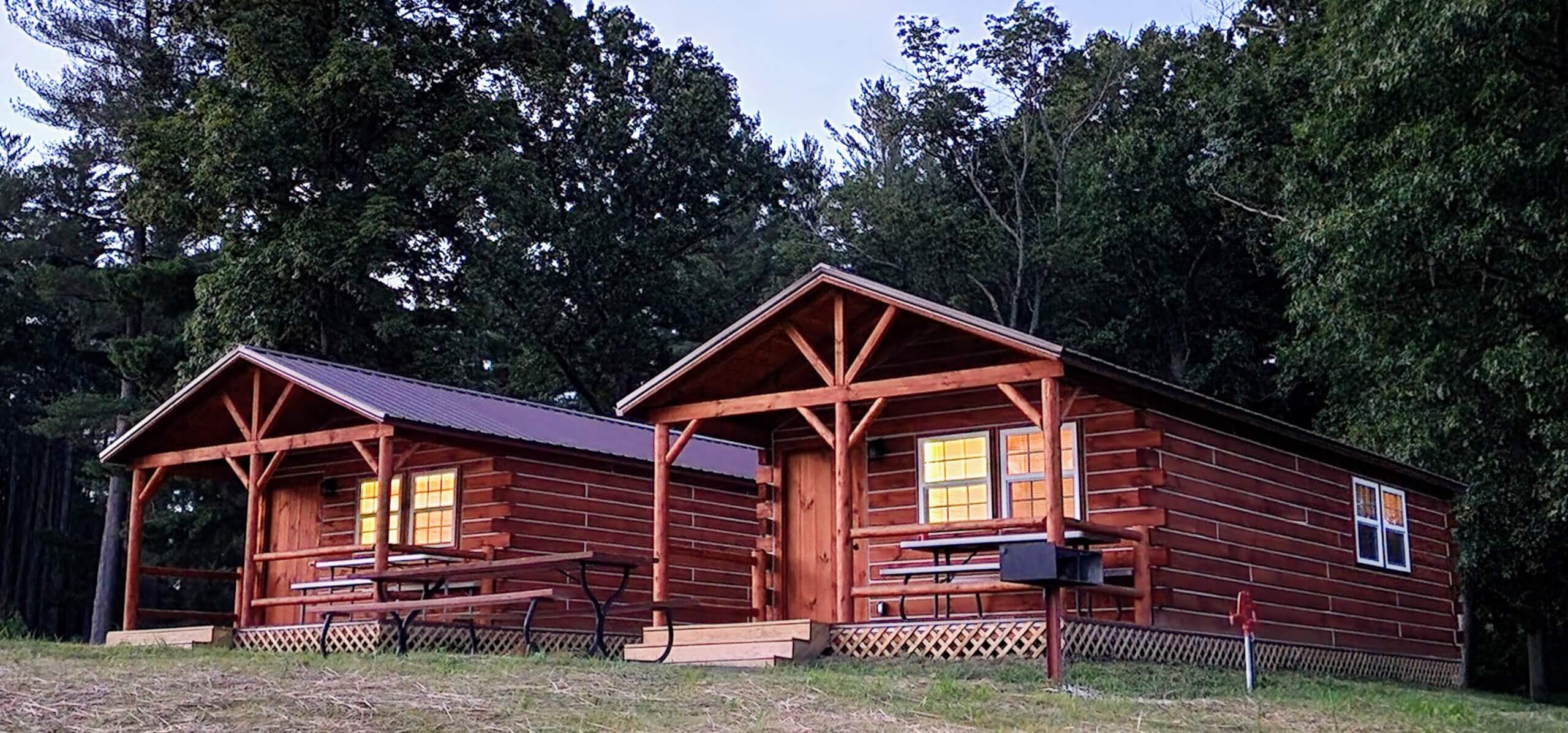 Walnut, Sycamore, Pine and Oak Camping Cabins are open at Sycamore Springs Park. Each cabin sleeps 6 with one queen bed and 2 bunk bed sets. You can also enjoy having a food preparation area with refrigerator and microwave and bathroom. Guests do need to bring their own bedding and towels for these cabins.
Food preparation area with refrigerator and microwave
Bathroom with shower
Queen bed + 2 bunk bed sets
No furnishings
Bring your own sheets and towels
Sycamore Springs Park is open 8:00 am through 8:30 pm EDT in season.
You may come anytime for free to check out the grounds, fish, or enjoy the playgrounds.
If you have further questions or arrive without a reservation, stop by the office or call 812-338-3846. Shelter Houses are also available for free use throughout the park.
Cabin reservations are online and paid through Paypal.
Be sure you have your dates right before you make the reservation as refunds are not possible. In case of an emergency, you will be given the option of other open dates instead of a refund.
Check-in time is 4:00 pm and check-out time for the cabins is 11:00 am.
Everyone must arrive before 8:30 pm (EDT) as the park is locked at night with the guest having the code so they can come and go if they have a need.
If you cannot arrive by 8:30 EDT you may call the park (812-338-3846) and see if other arrangements can be made.